Take the first step towards a bet­ter, prof­itable tomor­row for your ven­ture.
Hi, my name is Max­im­i­lien, design­er & busi­ness con­sul­tant at Fly­er­mann.
So, you're ready to boost your ben­e­fits, ain't you? Sounds good. Just let me know how I can help you?
Just reach out the way you like to get assis­tance.
Fran­coph­o­nes, bien­v­enue!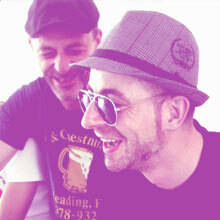 The good ol' form