Hap­py Fly­er­mann clients say­ing delight­ful things and send­ing ecsta­t­ic mes­sages to 'cook-a-hoop Fly­er­mann'.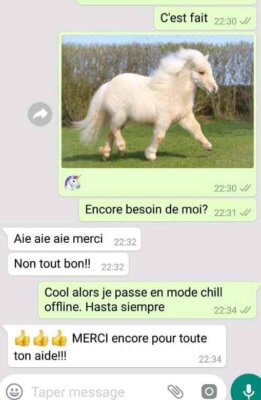 F: Done
F:
[uni­corn]
F: Still need me?
C: Ay ay ay thank you
C: No it's all good!!
F: Cool then offline chill mode is on. Speak soon
C:
[thumbs up thumbs up thumbs up]
THANKS
again for all your help!!!
S: Yes, I love it
S: Dear Max, Your posts are great. What a plea­sure to like them !
S: Thank you for your sup­port, man­age­ment and pro­fes­sion­al ded­i­ca­tion !
D:
STUPÉFIANT
!!
D: Thank you Max!

J: A shriek of delight !!
J: Thank you so much for your quick­ness !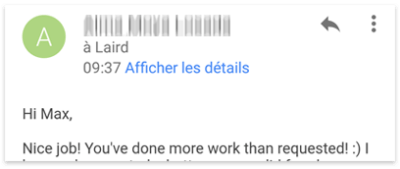 A: Salut Max,
Joli boulot! Tu as fait plus que le tra­vail req­uis! :)
A: Tu
ASSURES
!!! C'est génial! Bien joué, mer­ci Max!