Is it a beer mate? Is it a busi­ness card? Well, if — like DJ Fifi — you're a tal­ent­ed sound engi­neer used to make the nois­i­est, fuzzi­est and loud­est rock bands sound like the sweet melody of love… it's very like­ly that you're going to meet your next part­ners and cus­tomers around a beer in some dark and wet rock­'n'roll cabaret or bar. Then Fly­er­man­n's Beer­ness Card is going to be your best biz mate.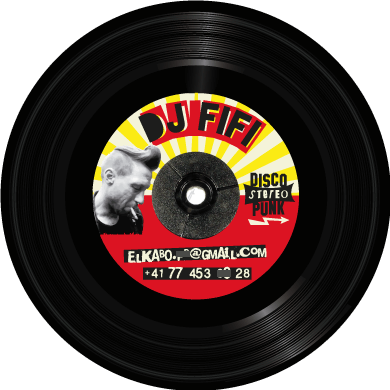 All this may sound like a joke. But it's not. The fact is, you have to adapt the way you show­case your­self to your sur­round­ings and field of activ­i­ty. You won't stand out from the crowd giv­ing away a piece of paper if you're in AR, or if you meet blind prospects underwater.
You're a genius, this is a bril­liant idea! All love it and remem­ber me!

DJ

Fifi
Think about you and your busi­ness… what could be your 'beer­ness card'? Let me know, I'll tell you what you need if you tell me what you want.
Be see­ing you,
Laird Max­im­i­lien, design­er & busi­ness con­sul­tant @ Flyermann